Karakol City and Food Tours
The best way to explore Karakol.
From the moment you arrive in Karakol, you'll find a range of sights, activities, and culinary experiences at your fingertips. Start your day visiting a local bakery on our Bread Making Tour, discover the city's secrets with our Free Karakol Walking Tour or uncover its fascinating multicultural culinary history on the Karakol Food Crawl, visit a nearby village to taste traditional Dungan cuisine or enjoy making your own HoGo during a cultural dinner, spend an evening to share a meal as a friend during Kyrgyz or Uyghur Dinner Experiences or end your evening with a relaxing sunset cruise on Lake Issyk-Kul.
Our friendly, knowledgeable guides will connect you to the local pace of life while enthusiastically sharing with you the best parts of their city. With their expertise, you will leave Karakol with a deeper appreciation for the city's mosques and museums, markets and bazaars, and unique multicultural heritage and cuisines. No matter why you're visiting Karakol, you won't want to leave without seeing why travelers and locals alike now name Karakol as Kyrgyzstan's best tourist destination.
Karakol Walking Tour
Our free walking tour should be first on your list for a perfect introduction to Karakol. Get your bearings with a comprehensive overview of the city.
Duration: 2.5 hours | Location: Karakol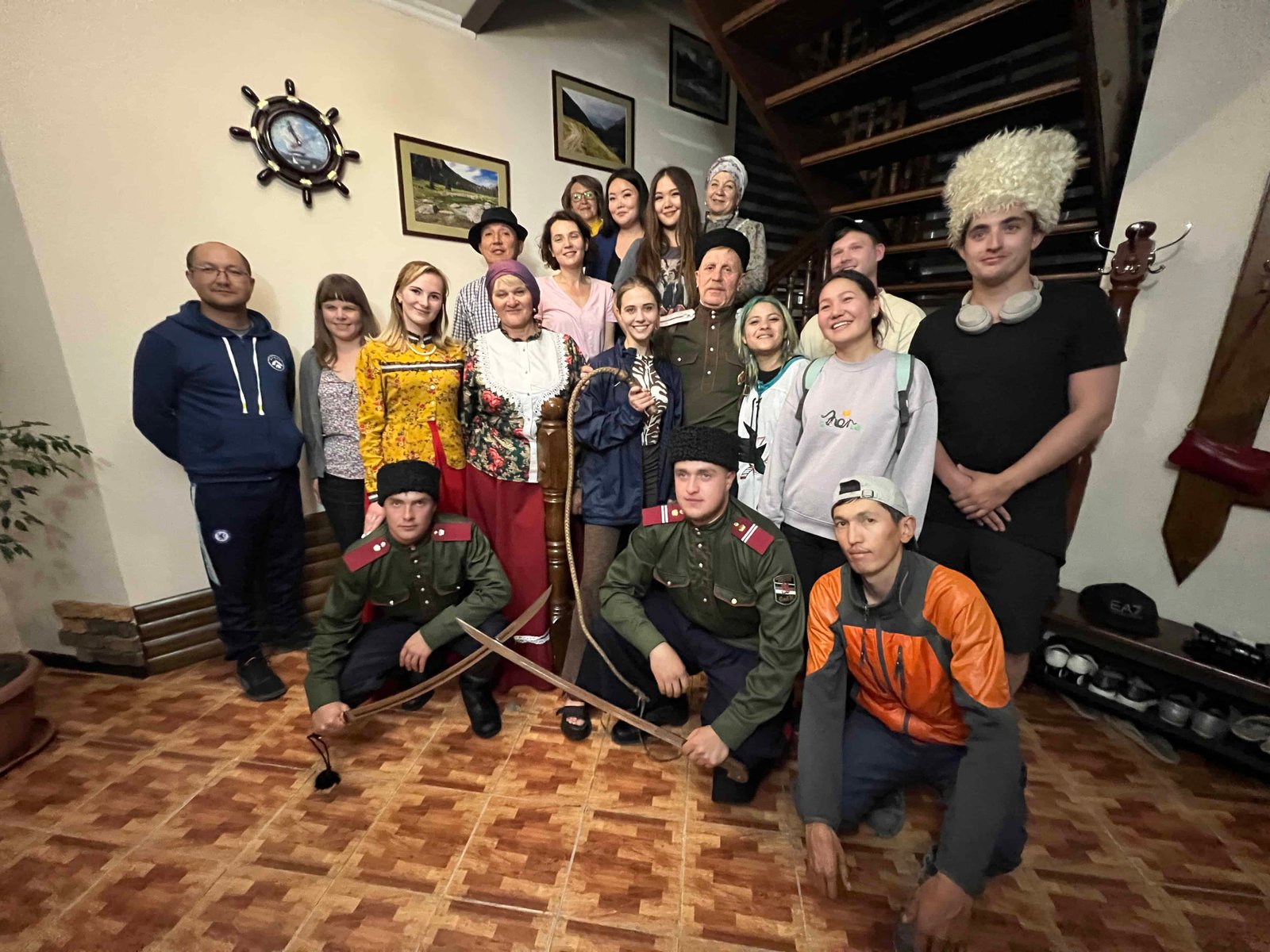 Russian Dinner With a Cossack Family
Experience the lively traditions, diverse cuisine, and vibrant drinks of the Cossack people in Karakol through a local family's captivating showcase.
Duration: 2 hours | Location: Karakol
Uigur Bread-Baking Class
Learn how to make a special type of bread called "nan". This is a total immersion in the culture and the treasure of its food.
Duration: 1.5 hours | Location: Karakol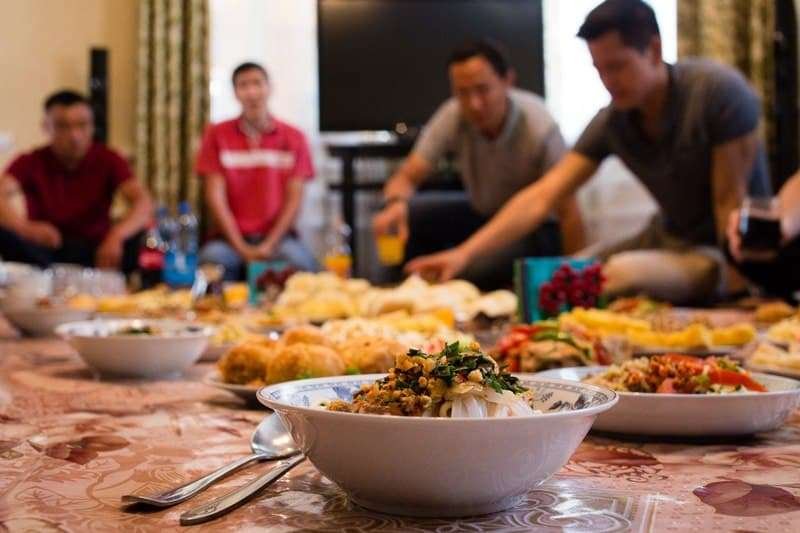 Dungan Family Dinner
Expect vibrant greens, succulent meat and fish, and hand-folded dumplings flavored with vinegar, soy, and chili. (Can be offered entirely vegetarian, upon request and booking)
Duration: 3 hours | Location: Yrdyk village
Uygur Home-style Dinner
Delight in Uygur Home-Style Dinner: Authentic flavors, warm hospitality, and rich cultural heritage in every bite.
Duration: 2.5 hours | Location: Karakol
Kyrgyz Family Dinner
Experience Kyrgyz's culinary traditions and family life during this foodie tour and meal at a local family home in Karakol. 
Duration: 2.5 hours | Location: Karakol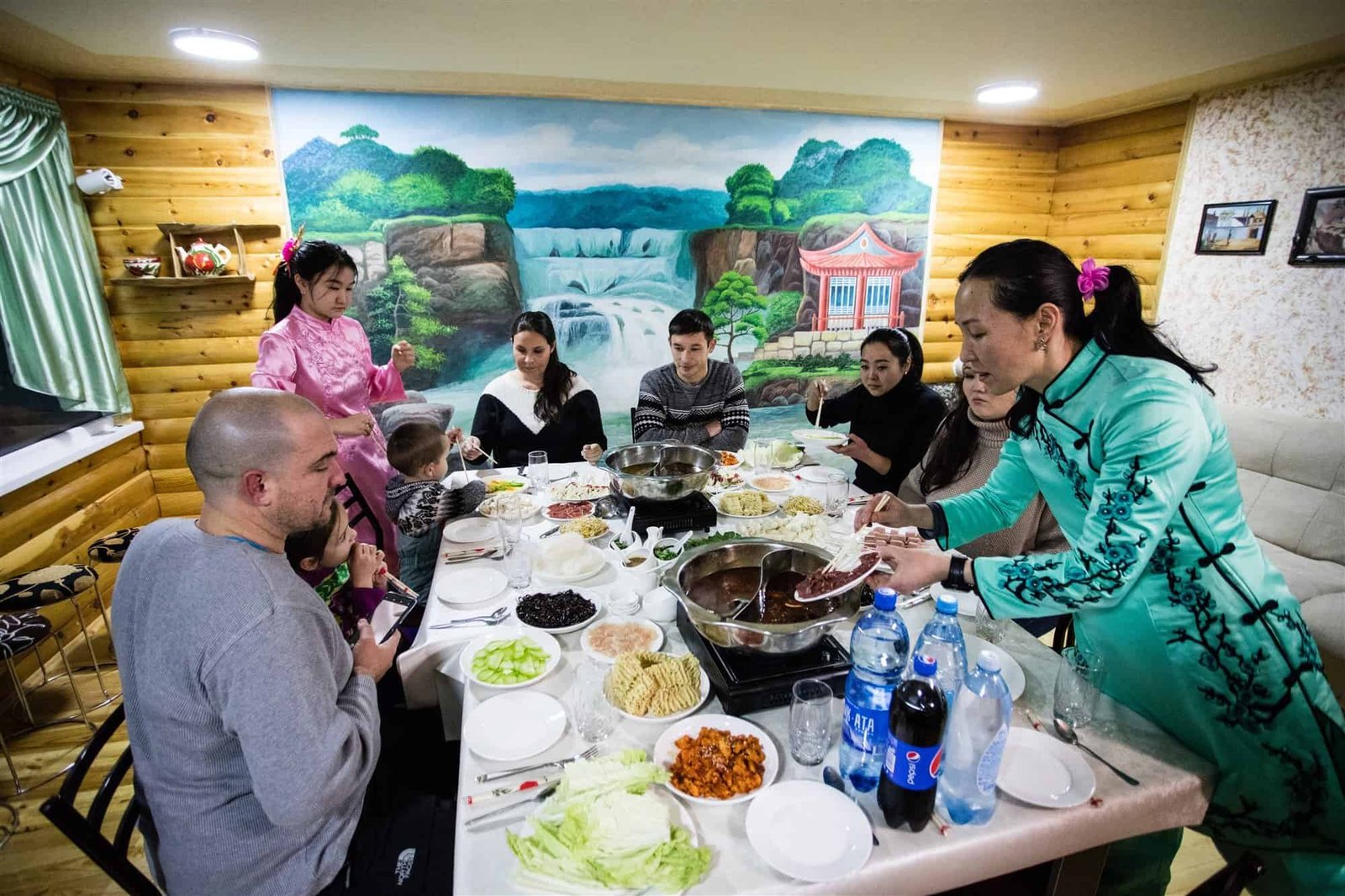 Traditional Dungan Dinner "Hogo"
You will have the opportunity to prepare the dish "HoGo" (hot pot) by adding your favorite ingredients to cook in a broth of flavorful sauce and spices.
Duration: 2.5 hours | Location: Karakol
Dungan Lagman Cooking Class
Learn how to make Dungan lagman, a traditional Central Asian dish made of hand-pulled noodles and a savory meat and vegetable sauce.
Duration: 3 hours | Location: Karakol
Honey Tasting
Issyk-Kul honey is an environmentally friendly product that is produced at an altitude of up to 2,000 meters above sea level, which is a natural environment of honey-bearing herbs, flowers, shrubs and trees.
Duration: 1 hour | Location: Karakol