Get to know Kyrgyzstan from a vantage point.
Kyrgyzstan's mountain range is one of the greatest in Central Asia, and your trip is incomplete without walking to the Tian-Shan mountains. We invite you to feel the beauty of a hike with one of our tours. By visiting places often only accessible on foot, you will learn about flora and fauna, whilst enjoying fabulous nature, alpine lakes, colorful rocks, waterfalls, cold and fresh stream, and mountain rivers.
The treks and hikes vary from 2-3 day easy trips to multi-day strenuous ones. Every adventurer will find the best option that suits one's preferences.
We know how to treat our guests! Therefore, together with our partners we provide the best service to make your trip safe, memorable, and stress & worry-free. If you'd like to change some of the itineraries in a chosen tour, you can contact our team online or visit our Visitor Center. We will do our best to design the best route for you according to your wish and customization.
Archa Tor Pass
Route: Chon-Kyzyl Suu gorge - Archa tor pass    - Archa tor pass
Duration: 3 days | Period: End of June-October
Celestial Mountains
Route: Djety-Oguz  -  Karakol gorge -
  Ala-Kul lake - Altyn-Arashan 
Duration: 5 days | Period: June - October
The glaciers of Terskey Ala-Too
Route: Karakol - Peak Karakol - Ala-Kul  - Altyn-Arashan
Duration: 6 days  | Period: June-September 
Ak-Suu Traverse Trek
Route: Karakol - Telety - Alpcamp - Keldike - Altyn - Arashan - Almaluu - Boz uchuk                  
Duration: 7 days | Period: June-September
Echkilitash-Base Camp
Route: Echkilitash valley  - Merzbacher lake - base camp between peaks Khan-Tengri (6995m) and
Pobeda (7439m) - Atjailoo valley
Duration: 14 days  | Period: July-September
The pearl Ala-Kul Lake
Route: Karakol – Ala-Kul lake - Altyn-Arashan – Karakol
Duration: 4 days | Period: June-October       
Journey to Echkilitash and Atjailoo
Route:  Tyuz valley - Enilchek valley - At-Djailoo valley
Duration: 5 days | Period: July-September
On-Tor's Loop
Route: Karakol - On-Tor - Kol-Tor  Ala-Kul lake - Altyn-Arashan - Karakol
Duration: 6 days | Period: June-September
Jergalan-Altyn-Arashan-Jeti Oguz
Route: Jyrgalan Valley - Altyn-Arashan - Ala-Kul lake - Jeti Oguz
Duration: 9 days | Period: End of June-October
At altitudes of Terskey Ala-Too
Route: Chon Kyzyl-Suu - Djety-Oguz - Ala-Kul lake - Altyn-Arashan 
Duration: 11 days | Period: June-October
Main sights of Karakol
Route: Karakol - Peak Karakol - Ala-Kul lake  - Altyn-Arashan
Duration: 4 days | Period: June - October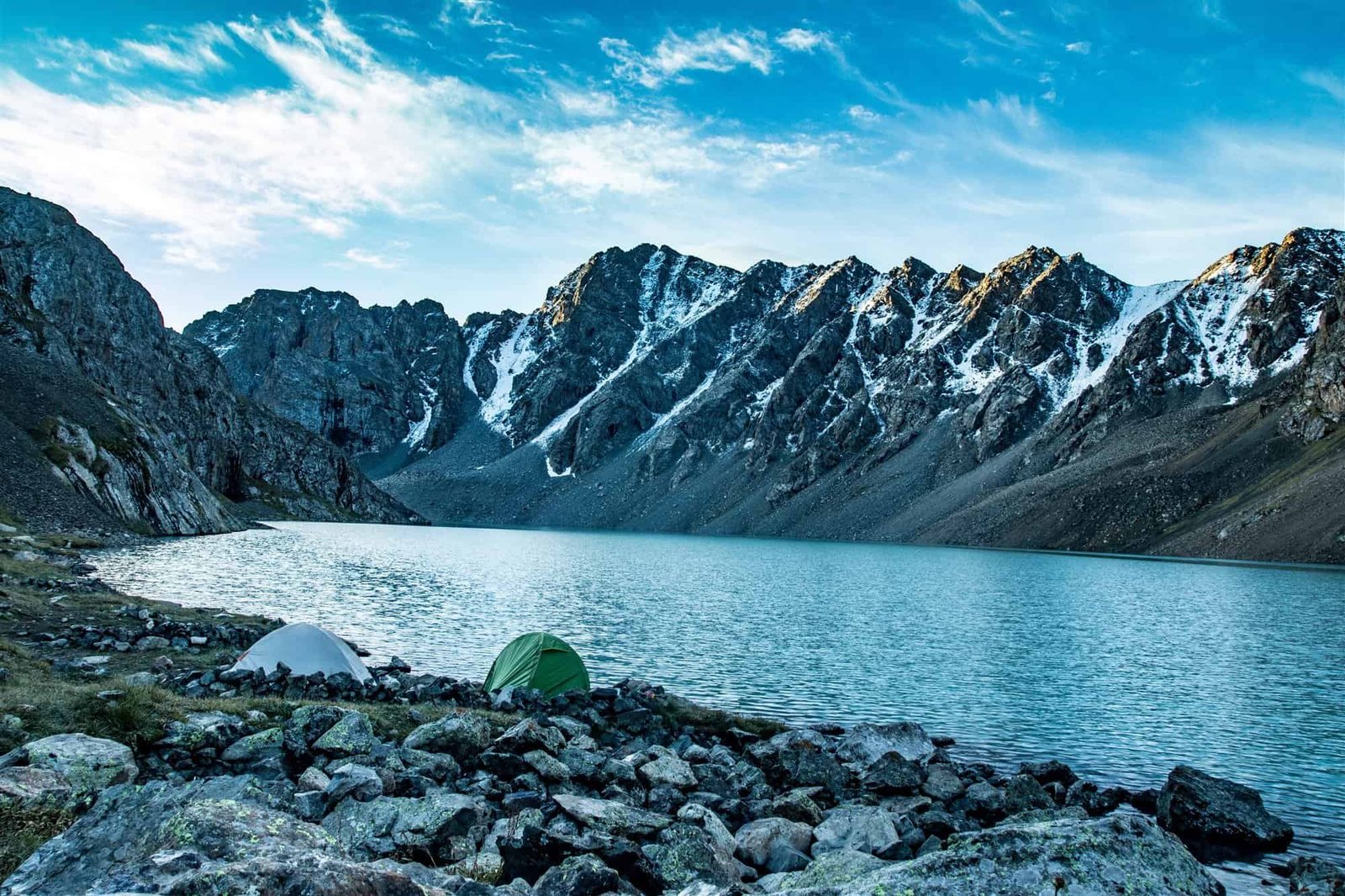 Terskey Ala-Too Highlights
       Route:     Jeti-Oguz - Ala-Kul Lake -                      Altyn-Arashan      
  Duration: 5 days | Period: End of June - October
Celestial Mountains 2
Route: Djety-Oguz - Karakol gorge - Ala-Kul lake - Altyn-Arashan 
Duration: 7 days | Period: June - October    
Challenging Tian-Shan
Route: Bishkek - Karakol - Sirota - Keldike valley - Aksu river - Ak-suu wall - Koiluu - - Echkili-Tash - Cholpon-Ata - Bishkek
Duration: 11 days | Period: June - October