SKI TOUR ON SOUTH OF KYRGYZSTAN
We are going to the opposite site of our country - south of Kyrgyzstan. The climate here is more mild and precipitation comes from the south west (Persian Gulf and Arabian Sea). The South of Kyrgyzstan is more authentic and cultural, which makes this tour program interesting from a different angle.
See Too-Ashu pass at 3400m.

Visit Arslanbob
Visit Osh, the 'southern capital' of Kyrgyzstan
Enjoy the scenic views
SKI TOUR ON SOUTH OF KYRGYZSTAN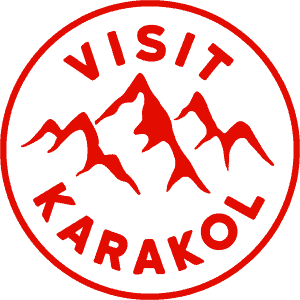 This tour is offered by Visit Karakol Tour Company. As a member of Destination Karakol, this business is actively invested in promoting tourism and community development in Karakol and the surrounding region.
Necessary equipment:
Ski touring equipment (skis, sticks, skins);
Avalanche equipment (avalanche transceiver, probe and snowel);
Airbag & avalung are optional;
Sun glasses or ski mask;
Freeride backpack 25-35 liters;
Helmet (optional);
Basic first aid kit;
Thermos;
Sun cream;
Head flashlight;
Gloves;
Satellite phone (optional);
We are recommend Fat skis (110mm and more) due to the cold and dry continental conditions between snowfalls, which create a unique 'bottomless' snowpack in this region – you will need extra wide skis for this trip.
What Others Say About This Tour
Meeting at Manas airport or in Bishkek (if you will arrive the day before), driving to Suusamyr valley through the 3400m Too-Ashu pass, which connects the north and south of Kyrgyzstan along the main highway. Take a rest or a half day ski touring around the Suusamyr ski base. Accommodation in Too-Ashu ski base or Suus lodge.
The Suusamyr valley bottoms out at 2200 to 2500m with almost 1000 square kilometers of virgin slopes, drops of more than 1 km, and powder depth that easily reaches up to 1.5m; making Suusamyr one of the top spots for backcountry skiing in Kyrgyzstan. The dryness of the extreme continental climate combined with low temperatures forms exceptionally dry powder. Two full days of ski touring in Suusamyr valley.
There is also the possibility to go catskiing at additional. Accommodation in Too-Ashu ski base or Suus lodge.
Driving all day through scenic landscapes we will see the Ala-Bel pass, Toktogul water reservoir, Naryn river, and many narrow canyons along the way. Arslanbob is authentic village located among the trees of Central Asia's largest walnut forest. The residents of Arslanbob, approximately 93% ethnic Uzbeks, are very friendly and the lifestyle here is very traditional. We will stay with a family who are members of the local Community Based Tourism organization, which will expose us more deeply to local culture.
Four great days of ski touring in the best spots of Arslanbob; we will have different slopes for ascent and descent every day. We can ski through the walnut forest or on the steeper slopes of the mountains, in gorges or across farm land. Accommodation in a CBT guesthouse.
We continue to the southern capital Osh, a 3000-year old city used for many centuries as a base of traders along the Silk Roads and in the present time for travelers between Central Asia countries. We'll spend the day taking a City tour in Osh and will try famous local food Plov. Accommodation in an Osh hotel.
Return to Bishkek by plane to connect to your flight home, or stay and explore Kyrgyzstan's capital city independently.
Other Off-Road Tours You Might Enjoy