Off-Road Tours of Sary Jaz
Sary-Jaz tour is our favourite and unique short off-road trip to border area of Issyk-Kul region. This part of Kyrgyzstan is full of Soviet and Russian Empire history and also heritage of Kyrgyz culture. At the same time Sary-Jaz area is beautiful and untouched place with high peaks, powerful glacier rivers, wild animals and local nomadic lifestyle.
1 Day tour
is good for people who don't have time and wanted to see all beauty.
2 Day-tour
is good for people who wants to experience local lifestyle, stay at local family and at the same time embrace all the beauty of area.
4 Day-tour
is for people who want to see big part of Sary-Jaz
Please see the detailed information below: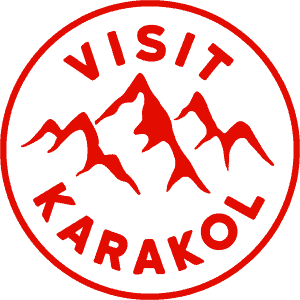 This tour is offered by Visit Karakol Tour Company. As a member of Destination Karakol, this business is actively invested in promoting tourism and community development in Karakol and the surrounding region.
Enilchek - 1 day
Enilchek - 2 days
Enilchek & Sary-Jaz 4 days
Other Off-Road Tours You Might Enjoy